Welcome to the captivating world of Magician Rick Smith Jr., your premier choice for unforgettable wedding entertainment services in the Cleveland area. Elevate your special day to new heights with mesmerizing magic and enchanting performances that will leave your guests in awe. Rick Smith Jr., a renowned magician with a global reputation, brings his unparalleled talents to your wedding event. With a touch of elegance and a dash of wonder, Rick creates magical moments that will be cherished forever. As a local favorite, his dedication to his craft and charismatic stage presence have made him a sought-after choice for wedding event entertainment near you. Imagine the laughter and amazement as Rick weaves his spellbinding illusions, creating an atmosphere of joy and astonishment. From his masterful sleight of hand to mind-bending feats of mentalism, Rick's performances are tailored to perfectly complement your special day. His professionalism and dedication ensure a seamless and unforgettable experience for you and your guests. When you're seeking the finest wedding entertainment services in Cleveland, Magician Rick Smith Jr. stands ready to turn your wedding into a magical celebration that will be remembered for years to come. Book now and make your wedding an enchanting experience like no other.
Set your wedding apart from the rest with uniquely magical entertainment that is tailored to the wedding venue, theme and budget.Rick Smith Jr. is a veteran wedding magician who performs fun and interactive magic that engages and amazes all guests, young and old. Rick can perform at rehearsal dinners, before the meal with wandering magic, and using more intimate table side magic throughout the entire reception.For a larger event, Rick can provide an elegantly appointed full stage show with muti-themed stunning acts and illusions that give guests everlasting magical memories of the evening.All wedding entertainment services and performances can be tailored to the wedding. This includes old school parlor magic or cutting edge magic that uses today's technology in a stage show, walking around or table-side.Rick can also make recommendations based on the venue size, number of guests, and your particular needs to bring you the most memorable magical entertainment within your theme, vision and budget.
BOOK RICK
Parlor Magic
Parlor magic and comedic dialog are great for rehearsal dinners, bachelor/bachelorette parties, after wedding brunches, and smaller receptions.
This is a more intimate style of show that includes smaller-scale illusions and mentalism where Rick interacts with the guests.
A small stage show can be tailored to fit the specific time, space and budget requirements of the party.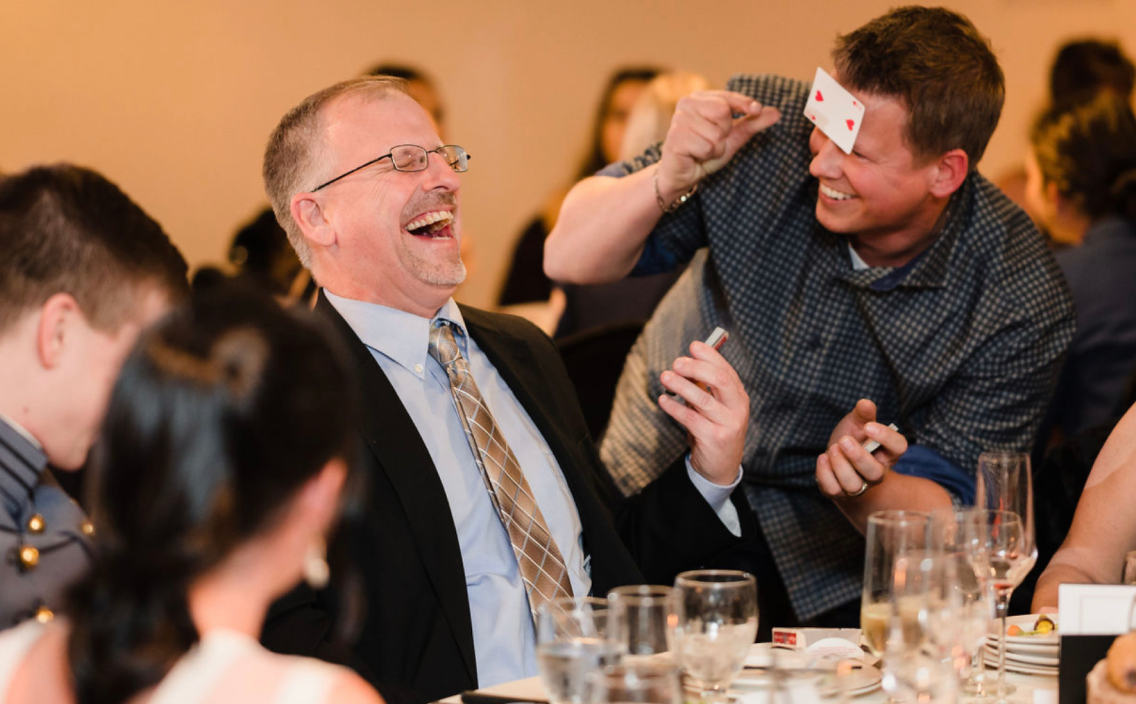 Close up Magic/Strolling Magic
Strolling magic is ideal for cocktail hour and can also be great entertainment for throughout the entire wedding reception. Using strolling magic, Rick is able to interact with a large number of guests in a one-on-one manner and entertain them in a more personal setting.