Welcome to the mesmerizing world of Magician Rick Smith Jr. Elevate your upcoming birthday party with an enchanting touch of magic, right here in Cleveland! With a reputation that precedes him, Magician Rick Smith Jr. is your ultimate choice for an unforgettable celebration. Imagine the delight on your guests' faces as they witness mind-bending illusions, astonishing card tricks, and captivating sleight of hand – all tailored to make your birthday party an extraordinary experience. As the premier magician for birthday parties near you, Rick Smith Jr. brings a unique blend of entertainment, laughter, and wonder that transcends age barriers. Located in the heart of Cleveland, Magician Rick Smith Jr. is your local magical maestro, ready to create a spellbinding atmosphere at your event. With years of professional expertise and a charismatic stage presence, Rick guarantees a performance that will leave your guests talking for years to come. Don't miss the opportunity to add a touch of enchantment to your birthday party. Contact Magician Rick Smith Jr. today and let the magic unfold in front of your very eyes. Experience the joy, laughter, and sheer astonishment as your celebration becomes a truly magical moment in Cleveland's tapestry of memories.
Great Birthday Party Entertainment in Cleveland Ohio
Rick Smith Jr. is a Cleveland magician and illusionist that performs amazing magic shows and provides fun birthday party entertainment in Cleveland, Ohio and surrounding areas including Akron, Canton, Toledo and Youngstown, Ohio.
Kids Birthday Parties
Rick Smith Jr. makes kids' birthday parties extraordinary with an interactive show that includes close up magic, impossible illusions, disappearances and fast action card throwing. Rick holds a Guinness World Record in distance of a playing card throw. He can throw cards through apples, celery, bananas and watermelon rinds and uses pinpoint accuracy to hit additional targets up to 90 feet away. Rick's birthday party entertainment has been thrilling kids of all ages for over 15 years with thousands of performances.
Bar/BatMitzvah Entertainment
Rick Smith Jr. is in high demand for Bar/Bat Mitzvahs.  Options include mingling with party guests while performing close-up magic and micro illusions, or a stage show featuring comedy, illusions, and of course Rick's famous card throwing routine. A tailored unique performance featuring your child in a professional stage illusion makes unforgettable memories of that special party or Bar/Bat Mitzvah.
Rick's entertainment can be customized to your event's needs and is perfect for entertaining guests of all ages – we will work with you to create a birthday party or Bar/Bat Mitzvah entertainment package that fits within your budget.
All party entertainment options include a lot of kid (young AND old!) participation. Children and parents alike can enjoy the comedy, magic, and visuals of Rick's customizable show.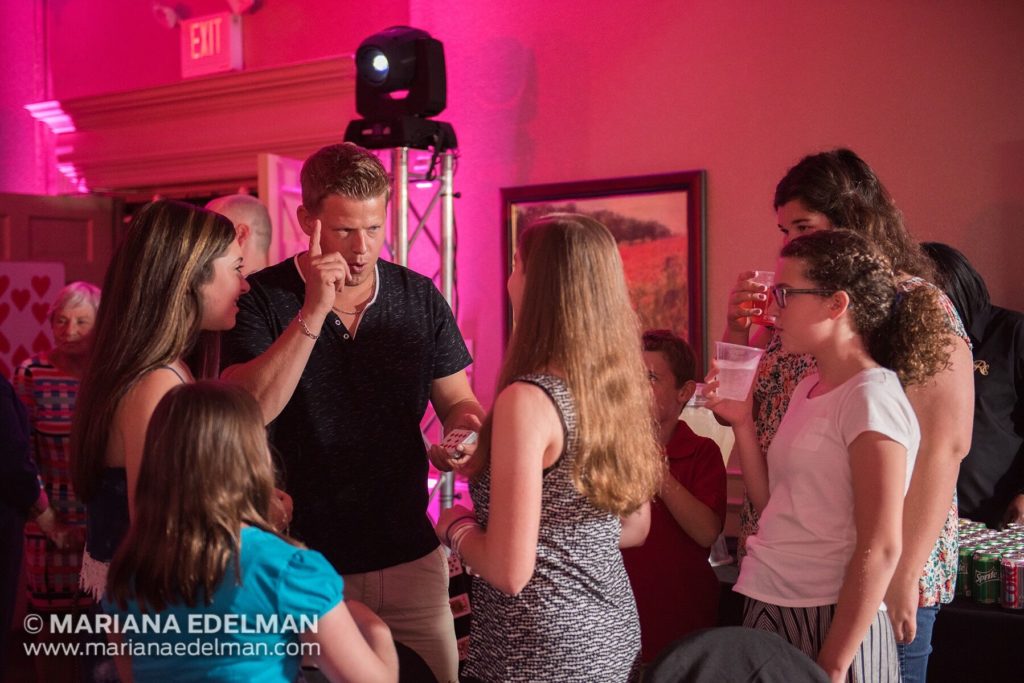 BOOK RICK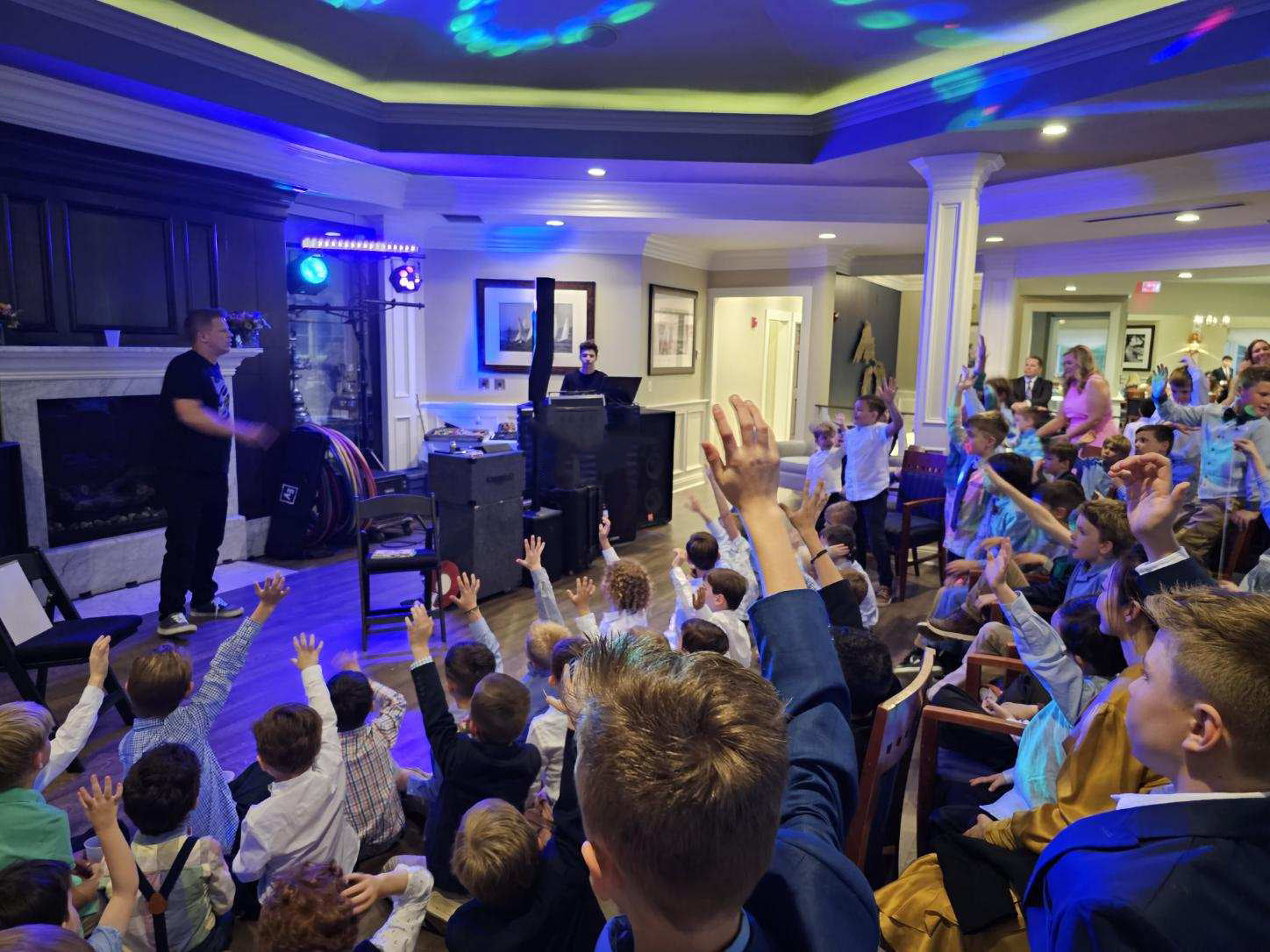 Interactive Magic Shows
Kids become the stars of the show!
All party guests can get involved with a small magic show performance that includes feats of magic for audiences of all ages.
Interactive magic shows include close-up performances and amazing illusions in a smaller setting.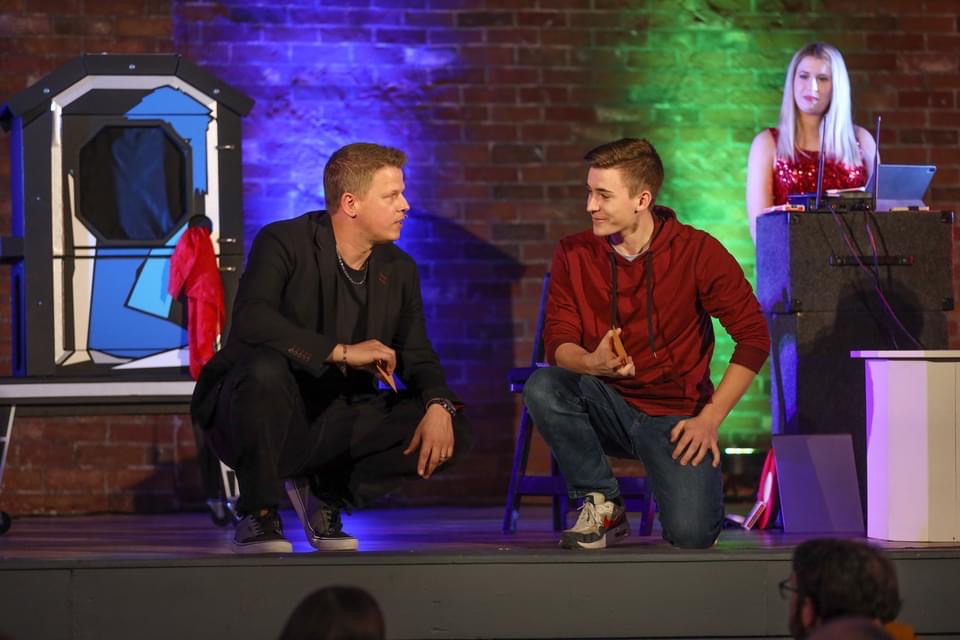 Close up Magic
Interactive close-up magic engages kids on a personal level and leaves a more impactful memory.
Close-up magic is extremely kid-friendly even for the shyest children and can be performed virtually anywhere: backyards, basements, driveways, or any other place they want to gather.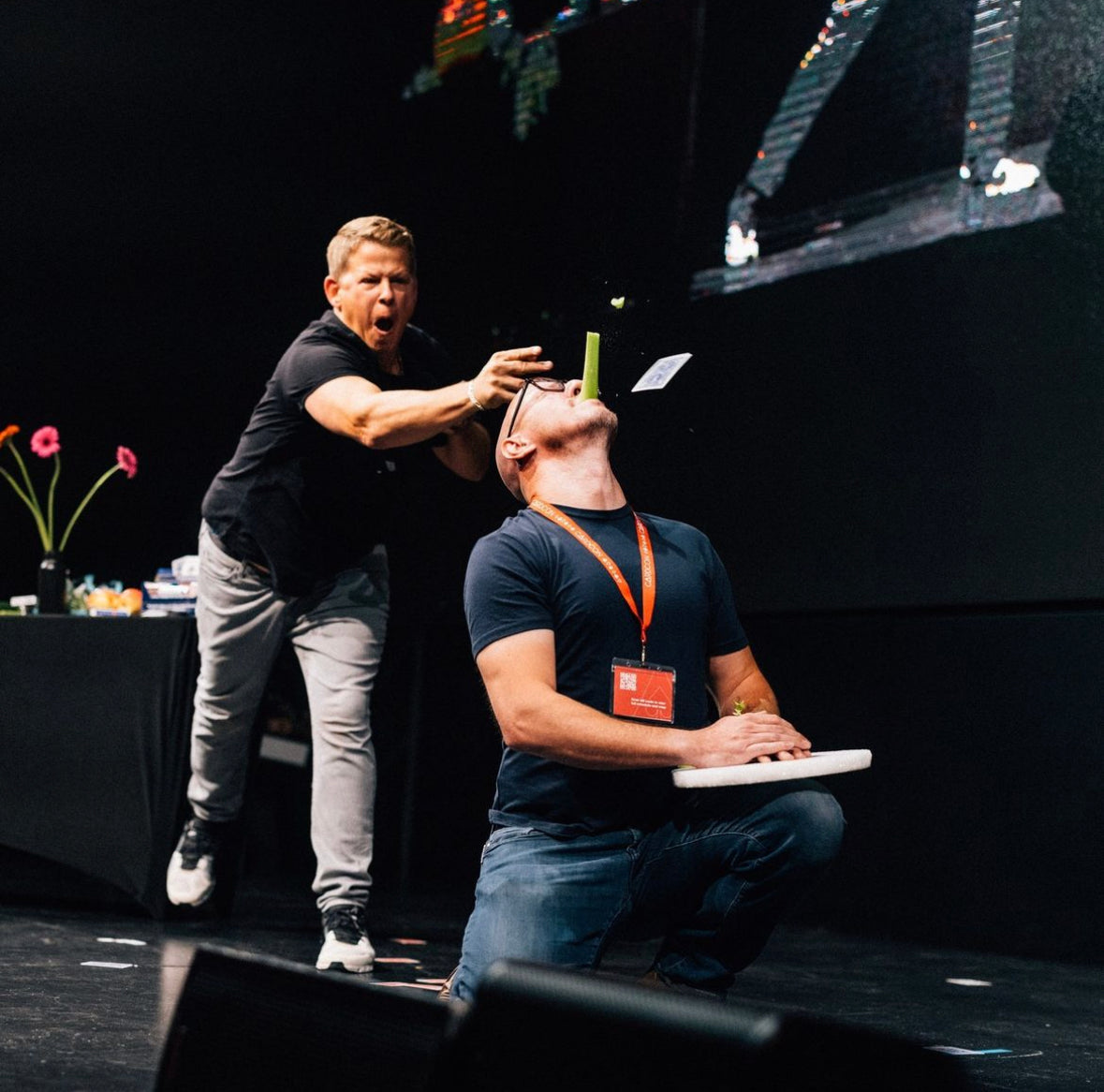 Card Throwing
Kids love action and birthday parties are no exception!
Guests can safely participate in the excitement of Guinness world record holder Rick Smith Jr.'s card throwing stunts.
Kids watch in wonder as Rick throws cards upwards of 90 miles per hour through apples, celery, bananas and watermelon rinds. Rick's pinpoint accuracy and incredible skill allow him to hit additional targets up to 90 feet away.