Welcome to the mesmerizing world of Magician Rick Smith Jr., your ultimate destination for unforgettable corporate event entertainment in Cleveland. With a proven track record of delivering the best entertainment for corporate events, Rick Smith Jr. is the magician you need to elevate your corporate gathering to a whole new level. Our top-tier corporate event entertainment services are tailored to create a magical atmosphere that captivates and engages your audience. Whether you're hosting a conference, gala, product launch, or team-building event, Rick Smith Jr. guarantees an experience that will leave a lasting impression. As a renowned magician for corporate event entertainment, Rick's dynamic performances blend jaw-dropping illusions with interactive elements, ensuring that your guests become an integral part of the magic. His exceptional skills and charismatic presence effortlessly break the ice, fostering connections and conversations among attendees.

Not limited to traditional magic, Rick Smith Jr. also brings the flair of a mentalist to your corporate events. Watch in amazement as he reads minds, predicts choices, and leaves your guests questioning reality itself. His mind-bending mentalism acts are designed to intrigue, challenge, and entertain, making your corporate event an unparalleled success. Searching for "main event entertainment near me"? Look no further. Rick Smith Jr.'s captivating shows are the main attraction you've been seeking for your corporate event in Cleveland. Whether you're aiming to astound clients, reward employees, or create an unforgettable brand experience, our magician and mentalist extraordinaire will exceed your expectations. Elevate your corporate event with the magic of Rick Smith Jr. Contact us today to secure the best in corporate event entertainment that Cleveland has to offer. Prepare to be amazed, inspired, and thoroughly entertained by the magic and mentalism that only Rick Smith Jr. can deliver.
Rick Smith Jr. is a seasoned corporate entertainer who can deliver a corporate message tailored specifically to your target audience.
All corporate magic shows are specially tailored to blend entertainment with vision and theme within your desired budget.  Rick's magic shows employ everything from simple props and background music to state-of-the-art illusions, sound and lighting systems, professional dancers/choreography, video, and digital imaging.
Rick and his crew provides corporate entertainment services in Cleveland Ohio and nationwide for corporate events, special events, award ceremonies, fundraisers, sales meetings, new product introductions, team-building events, and corporate retreats.  We've worked with corporate clients such as Great American Opportunities, Catholic Charities, Covelli Enterprises, Ohio Realtors and many more.
Rick is a detail-oriented performer who ensures that everyone no matter what the age enjoys his shows and knowledge as a magician. He seems to know how to draw even the toughest crowd into his web of illusions and tricks and always generates lots of laughs! He finishes up with people wanting more. Rick's entertainment company is the only one that, year after year, the Progressive Insurance employees ask to have back, as his show is ever-changing, and his performance is always spot on track."
–Debra Gravley, Progressive Insurance
BOOK RICK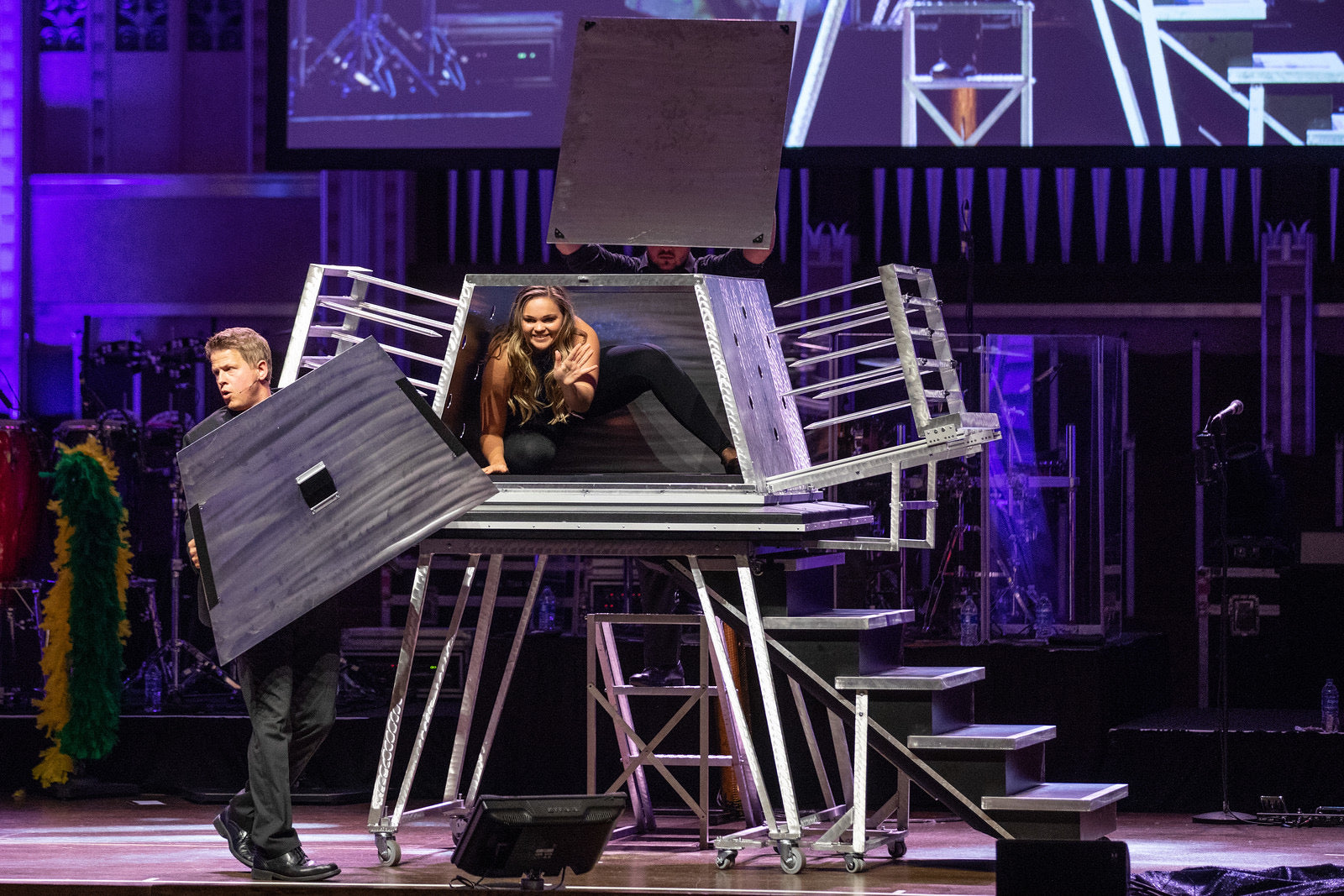 Full Scale Magic Shows and Grand Illusions
Large stage shows are ideal for large groups in a theater setting. The large stage show brings the Las Vegas experience to your venue. Full length shows run 60 minutes and include music and a world class dance troupe.
Stage shows include grand illusions, card throwing, and mentalism, all of which include audience interaction. Rick also uses his signature brand of enchanting dialog and comedy.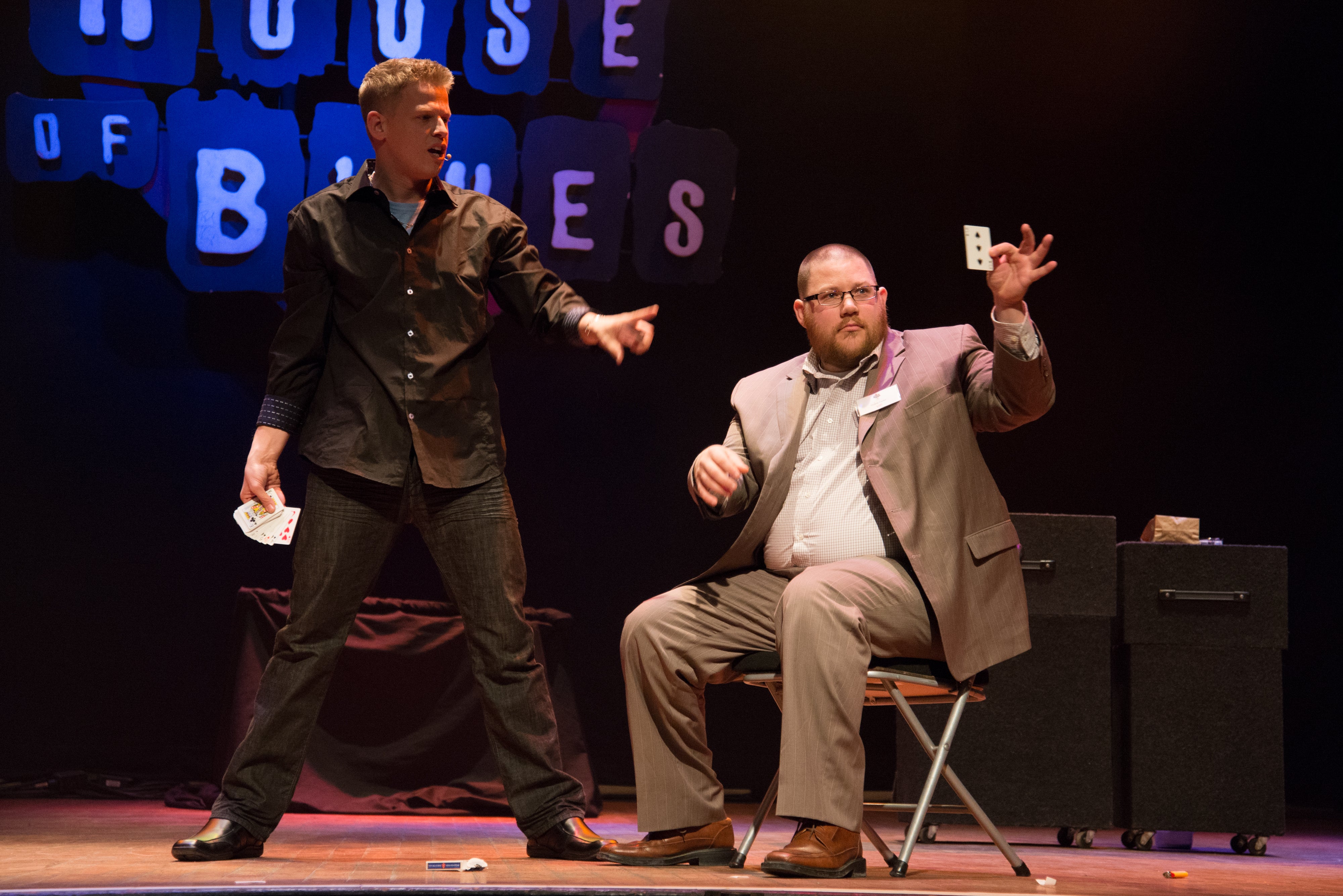 Professional Emcee /Compere
Rick will host an event, open a seminar series, or act as the master of ceremonies for any sized gathering. This includes events ranging from charity auctions to general annual meetings for large corporations.
Emcee services can be combined with any sized magic show or other magic services.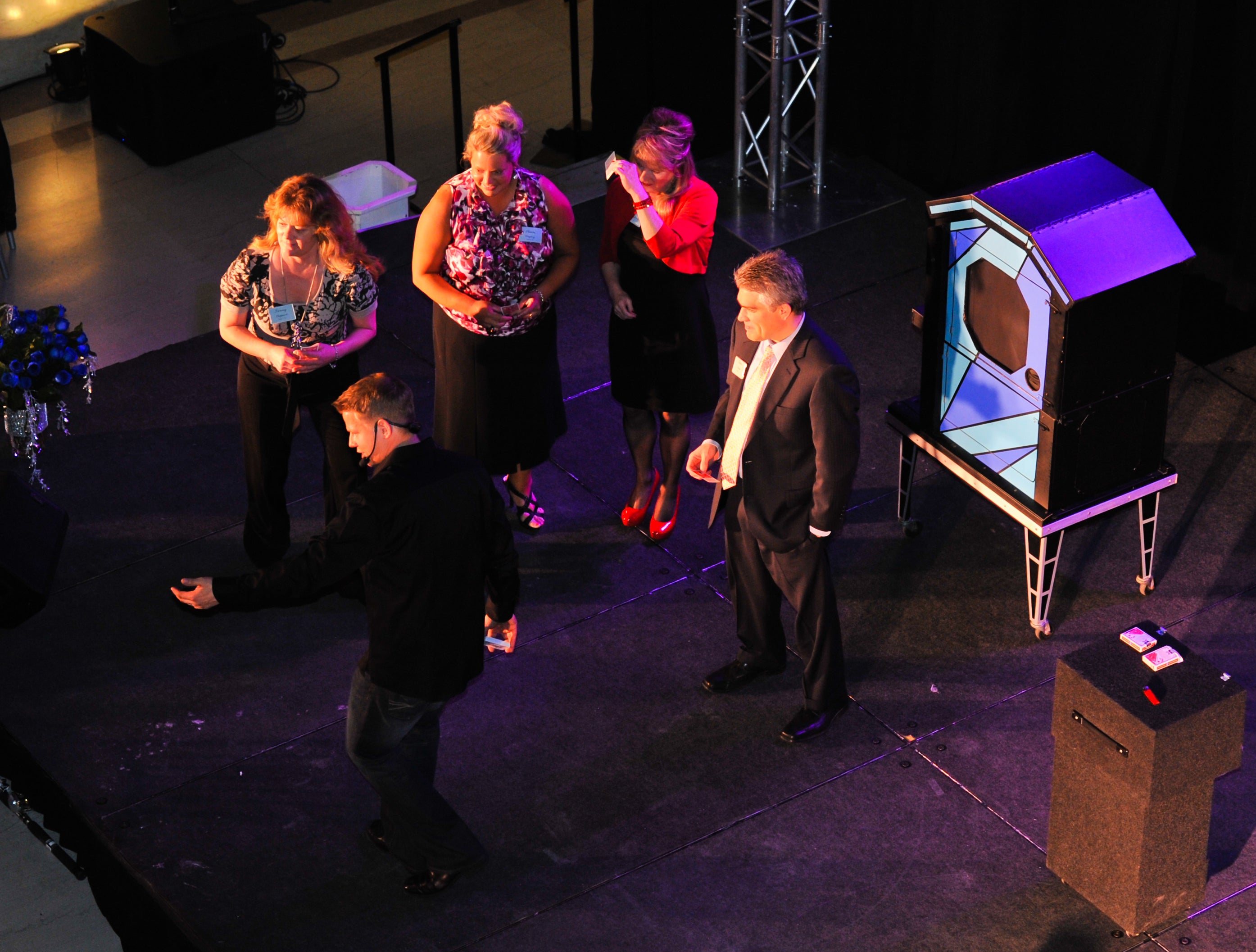 Small Stage Shows/Parlor Magic/Chamber Magic
Small stage shows are done in a parlor magic setting for groups of 75 or less. This is a more intimate style of show where Rick provides smaller-scale illusions, mentalism/mind reading and card-throwing stunts all intertwined with Rick's engaging comedy that delights guests of all ages.
Small stage shows can also be adapted to corporate picnics, retreats or other outdoor events.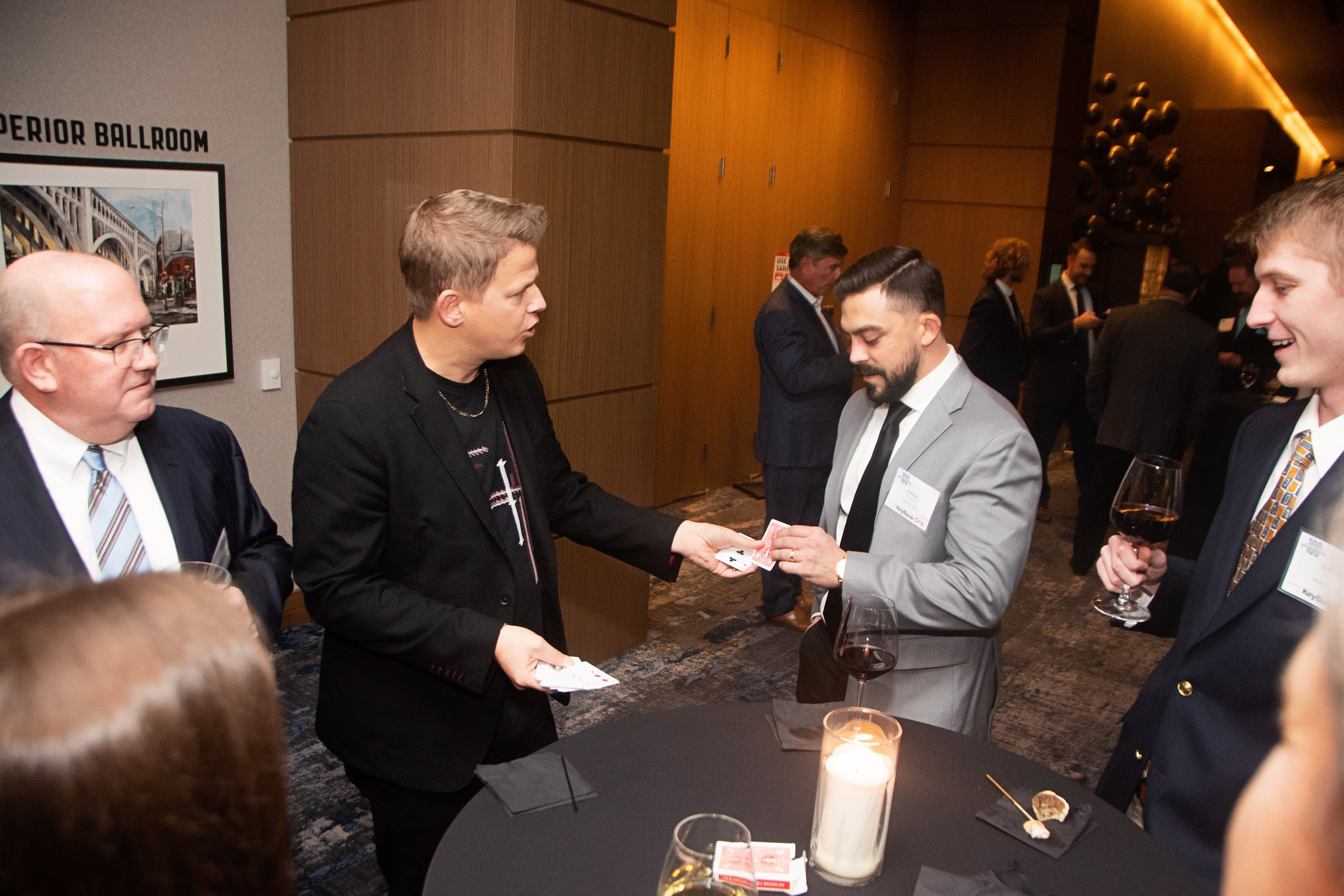 Close up Magic/Strolling Magic
Strolling magic is perfect for all events, large and small. It requires no props or stage and is ideal for cocktail hour, formal dinners, trade shows, corporate parties, hospitality suites and company picnics.
Rick engages with his guests in a one-on-one manner, allowing him to entertain in a more personal way.