American Friction
Greg Sucup, CEO of American Friction, was looking for something refreshingly different for the company's annual holiday party. Greg contacted Rick to put together an audience engaging magic/illusion show and also to walk around the party doing tricks to entertain guests.
The small stage show that Rick put on at Dave & Buster's was extremely entertaining for the employees of American Friction, and engaged the party guests for all 45 minutes of the performance.
Even on a day during which he had 7 separate performances scheduled, Rick booked a 3 hour time slot for his clients at American Friction. Each of the shows was successfully executed throughout the rest of that day and evening. Before Rick and his crew left Dave & Busters, the general manager asked to take a picture and have Rick autograph it.
As it turned out, Rick's show was entertaining not only to the employees of American Friction, but also to the entire staff of Dave & Buster's; the managers had been so impressed by the show that they asked to put Rick on their Wall of Fame.
A few days after the event at Dave & Buster's, Greg contacted Rick to tell him of how much positive feedback he had received regarding the event. Dave & Buster's had called Greg to thank him for doing business with them, but also to express their appreciation for booking Rick and allowing their staff to enjoy the show, which was by far their best event of the year!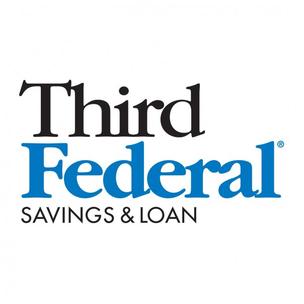 Third Federal Savings & Loan
Owner and CEO of Third Federal Marc Stefanski is a huge fan of magic, booking magic shows for his company once every five years. With Third Federal celebrating it's 75th birthday in 2013, Marc wanted to throw the best celebration and hire the best entertainment possible.
Third Federal contacted Rick Smith Jr. a year before the scheduled celebration while planning and preparing for the event. By working closely with Marc, Rick managed to design shows for both of Third Federal's geographic markets (Fort Meyers, FL and Cleveland, OH).
Performing in the Ohio Theatre in downtown Cleveland, Rick used the employees in various illusions and tricks that amazed the 1,200 present employees. Rick used mentalism to predict the colors of the 75th anniversary logo and made retired employees disappear and re-appear for special recognition.
Along with these and many other tricks, Rick incorporated music, dancers, comedy, and audience participation into the show. The performance even included a special appearance by the Pointer Sisters! After months of preparation and planning, the Ohio event delivered an amazing experience that the employees of Third Federal will remember fondly for years to come.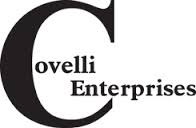 Covelli Enterprises
Private Fundraising Event
Sam Covelli, CEO of Covelli Enterprises [the largest franchisee of Panera Breads and O'Charley's restaurants] and Something New Events has hired Magician Rick Smith Jr. on many occasions to provide full service entertainment for different types of events.
This year Sam contacted Rick to perform a corporate fundraising event for 200 people. He requested that Rick's performance include illusions, magical effects, and a dance crew.
Rick mingled with the guests, entertained them at their seats, and warmed up the crowd in preparation for the main event, a Vegas style magic show. The entire event was an overwhelming success, with record proceeds donated to Catholic charities and the John F. Kennedy Catholic High School.
By working closely with Something New Events, Rick was not only able to create a high energy magic show, but also leave the donors with a lasting memory of this very special event.
After the show Rick performed strolling magic. His tricks included turning $1 bills into $100 bills and showing the audience some incredible card tricks that were performed in their very own hands. Considering that Covelli Enterprises works with entertainers from all over the world, Rick was very honored when the company chose him as their Choice Entertainer in 2013!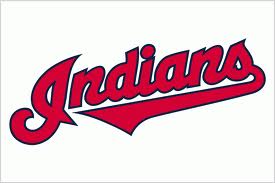 The Cleveland Indians
Jason Kidik, Manager of Promotions for the Cleveland Indians, contacted Rick to perform at a program called "Rally Alley." This urban street festival works to extend the fun and excitement of Progressive Field out onto Larry Doby Way, right behind the left-field bleachers.
Working with the Indians for a 2nd year in a row, Rick was able to create an engaging magic show that captivated the audience while the Indians educated fans on the variety of value-based food and free family-friendly entertainment options "Rally Alley" offered.
The shows ran every weekend from Memorial Day through September. Delivering a Cleveland-based magic show at every "Rally Alley" event helped create an energy that flowed into the stands and onto the field for an unbelievable 2013 season.

PRECISION Environmental Co.
Corporate Event Entertainment – 25th Anniversary
Owner/Principal of Precision Environmental Co. Tony DiGeronimo contacted Rick to help celebrate the 25th anniversary of the Cleveland-based environmental remediation and asbestos abatement company. Working closely with their HR department, Rick created a 45 minute stage magic show that was both entertaining and educational.
The show took place at the Cleveland City Hall Rotunda where Rick put on a performance that the employees of Precision will never forget.  He incorporated the asbestos theme into the event by using dry ice and a world famous illusion that was once performed by Harry Houdini.  Rick's dancers in the show wore faux asbestos suits and he created the illusion that he was removing the asbestos during their performance leading up to the finale.
Many companies use Rick Smith Jr. to create an corporate entertainment experience that is designed around a central theme or a key message they want to deliver in the show while creating a performance that the audience will thoroughly enjoy, remember, and talk about for many years.

Cleveland Clinic
Corporate Services Awards Event
The Cleveland Clinic contacted Rick Smith Jr. to provide a more professional experience for its corporate service awards event. He decided to perform not just a magic show, but strolling magic as well. He interacted one-on-one with the guests, entertained them at their seats, and got the whole crowd excited for the main event.
In addition to the stage and strolling magic, Rick incorporated event photo entertainment using green screen photo technology. Guests were able to take part by posing in front the green screen system that enabled their images to be superimposed on different themed backgrounds. Photos were printed on site so that they could be enjoyed immediately. The special effects photography was a lot of fun for the guests and the photo provided everyone a lasting memory of the event.
After the awards ceremony, Rick put on a 45 minute stage show that incorporated the winners of the service awards into the performance. It was a lot of fun for the audience as well as for Rick personally. Because he worked closely with the employees of the Cleveland Clinic, Rick was able to create fond memories for the award recipients and also give the audience a special performance that they would never forget.
By hiring Rick for their event, the Cleveland Clinic brought more than just a corporate magician on board for their event. Rick's performance at the awards event provided a full portfolio of corporate entertainment services that went far beyond conventional illusions.
Danielle Riedel, medical secretary and head chair for the Cleveland Clinic Service Awards planning committee, has hired Rick Smith Jr. on several occasions for the world renowned hospital's Annual Service Awards and other events.
"Creating that memorable event for the individual service award winners as well as helping the Cleveland Clinic show their appreciation on a more personal level in an entertaining and enjoyable way is one of the most personally rewarding aspects of being a magician."
–Rick Smith, Jr

American Greetings
American Greetings, the world's largest publicly owned creator, manufacturer and distributor of social expression products, hired Rick Smith Jr. in 2012 to bring together employees from different locations.
Rick's services were utilized to stimulate conversation between employees that didn't know each other. In addition, American Greetings wanted Rick to create excitement and incorporate the world "magic" into the event. The retreat was focused on the theme of cultivating creative talent in the small group of employees involved."
American Greetings chose to hold their retreat at Nemacolin Woodlands Resort, an exclusive luxury resort located near Pittsburgh, PA. After Rick performed some close-up magic, the show transitioned to a large stage in the main ballroom where guests watched their employee reflection video. This look back at the events and services of 2012 that had been provided by the creative team segued smoothly into the live magic performance put on by Rick.
As a testimony to the success of the event, Rick was invited to perform for another American Greetings corporate event, this time in Chicago.

Gunton Corporation – Pella Windows & Doors
Consumer Trade Show Entertainment
Gunton Corporation contacted Rick because they were looking for something that would both entertain and attract an audience to their Pella Windows & Doors branded display booth at the Home and Garden Show in Cleveland.
By designing his entertainment act around the slogan "Magic In Between the Glass," Rick was able to incorporate Gunton's message into the performance. This generated both large and enthusiastic crowds at their booth.
Rick created an illusion that caused the mechanism in between the panels of class to be "the perfect curtain" for making a person appear or disappear.
The creative performance was not only popular because it was entertaining, but also because it incorporated the newest window technology and was a great way to bring customers towards the products that Gunton was advertising.
"Working with Gunton was absolutely wonderful. They were easy to work with, and they trusted that I would provide the highest level of entertainment while creatively marketing their innovative products to their targeted audience."
–Rick Smith, Jr.
Ideastream (WVIZ/PBS & 90.3 WCPN)
Corporate Event Entertainment
Holiday Party
Ideastream, a Cleveland-based nonprofit organization that owns and operates the major public broadcasting stations in Cleveland, booked Rick Smith Jr. to perform close-up magic for their company holiday party.
Because the employees were to arrive at the party on a staggered schedule, the entertainment needed to be more dynamic and personally engaging than a traditional performance might have allowed.
Rick was contacted for this event because Ideastream knew that he could customize the entertainment to meet their specific needs and provide something that everyone could enjoy, especially since not all the employees would be in the room at the same time. They loved the entertainment so much that Rick was asked to return for their next holiday party!